Shoot the Core-cast Episode 027 - Kamui (September 2020)
10-10-2020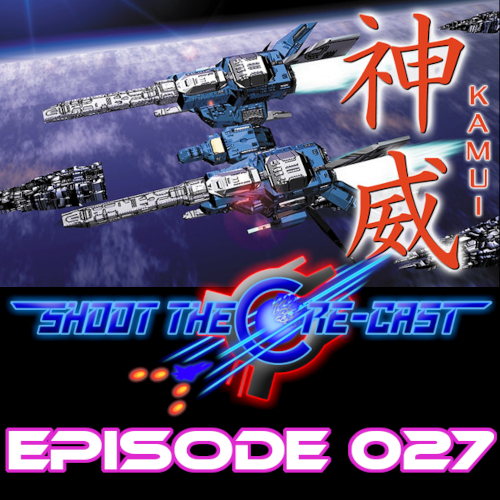 In Episode 027, Addicted and MetalFRO pick apart a Japanese doujin title that borrows heavily from Taito's RayForce, as well as its sequels. Siter Skain's Kamui originally released in 1999, and hit Steam 15 years later. Does is blatant plagiarism detract from the game's own original elements? And is this game fun? Listen to the episode, and we get into all of that, and more!
Check out the original discussion thread for the game here:
http://www.rfgeneration.com/forum/index.php?topic=19375.0
Categories
Filetype: MP3 - Size: 64.27MB - Duration: 1:04:40 m (138 kbps 44100 Hz)
Each month, members of the RFGeneration.com site participate in a play through of a shoot-em-up game, ranging from classics like R-Type and Gradius to modern "bullet hell" style games, like DoDonPachi and Ketsui. Shoot the Core-cast is an exploration of these games, and our experiences playing them alongside the site members.

Subscribe on iTunes | RSS


Enjoy this episode? Click "Like"to share this on Facebook, and "Tweet" to share on Twitter! We want to share the joy of shoot-em-ups across the internet, so feel free to spread the word, and share podcast episodes with family and friends!





Thanks for listening, and happy gaming!