Join me for the stream of conciseness that is Neo's "A Brief Look At" series!

This month, we check out Nuclear Throne, a twin stick Roguelike, in the vain of Isaac or Enter the Gungeon!

Check out more of Neo, and the rest of the RFGeneration stream team at http://Twitch.tv/RFGeneration

Note: The audio is a little offset. I'm going to try and fix it and re-upload.




Hey gang! It happens every once in a while that no particular topic lights a fire in me for my monthly front page entry. I haven't begun work on my next Black Mirror episode review and I don't want to rush it. So as I have done in the past, here is a more traditional "blog" entry for this autumnal equinox, with just a few things that have been in my orbit lately. Thank you as always for your support!


Continue reading Autumnal Equinox Randomness




Lunar: The Silver Star was a landmark title when it was released back in the early 90's, not just in the combat system and story, but also in the presentation due to the format, that being CD-ROM. And according to history, it was, but I never played that version extensively. Instead, my nostalgia lies within the remake, Lunar: The Silver Star Story (specifically the version translated and published by Working Designs for the Sony PlayStation. This year I picked it up (for the third and final time) with a motive to finally complete it, and I did. It was an amazing experience, and one I would like to share with you all.

** There are most certainly spoilers for Lunar:SSSC within this article. They are very light, and really nothing more than you will find in the "Making of" disc included with the game, but still here nonetheless. **


Continue reading Lunar: Silver Star Story Complete



Pictured: When the best graphics were in your imagination.


I'm going to forgo the endless "winter is coming" jokes about the fall gaming release season, and just get to the point: lottsa big AAA games are here and on the way, and that means many nifty games with a smaller budget are swept up in the crowd and I'm here to champion the under-the-radar releases. These are the ones that personally caught my eye (OW!) over the last few months and I wanted to bring more awareness.


Continue reading Slackur's Obscure Gaming Theatre: Under-The-Radar II Hyper Fighting




In episode 53, Shawn (GrayGhost81) and Rich (singlebanana) discuss Die Hard Arcade and Dynamite Cop their first playthroughs for the Sega Saturn and Dreamcast. Preceding their in-depth analysis of these games, the guys take a page from their friends at Retro Fandango and breakdown their favorite albums of 1989. In gametalk, the boys discuss the gameplay, mechanics, graphics, and music, and determine if either of these games are worth the price they command. How do these 3-D polygonal beat 'em ups compare to their 2-D predecessors? The answer to this question and may more in this episode of the RF Generation Playcast.

As always, we are happy to hear your thoughts on this game on our discussion page (linked below). We will respond to your comments and are always happy to discuss the game more. We hope you enjoy our show. Please be sure to rate and write a review of the show on iTunes to help us increase our listenership. Thanks for the listen!

Episode 53 discussion thread: http://www.rfgeneration.c...m/index.php?topic=18831.0

Get the show on Podbean: http://www.rfgplaycast.com/
On iTunes: https://itunes.apple.com/...ion-playcast/id1038953364
On Stitcher: http://www.stitcher.com/p...ation-playcast?refid=stpr
And follow us on Facebook: https://www.facebook.com/rfgenplaythroughs
And on Twitter: @thesinglebanana, @MrShawnGray & @RFGPlayCast


Continue reading Episode 53 - RF Generation Playcast





After a brief Chicago vacation, Duke is back repairing time fragments. This time, it's the lovable, 80s phenomenon the View Master. What memories will this blast from the past unlock? Watch and find out!



Sierra Entertainment made a lot of great adventure games in the 80s and 90s. They were particularly fond of Quests - Space Quest, King's Quest, Police Quest, Eco Quest. My favourite of these was the Quest for Glory series (the change of name format was due to an unfortunate failure to copyright the name Hero's Quest).

Six years ago creators Cori and Lori Ann Cole launched a Kickstarter to make a follow-up to the series. But it couldn't be a direct sequel - Sierra (and it's IPs) were sold a number of times over in the past 20 years before eventually ending up with Activision Blizzard. So the Cole's made Hero-U, a game with similar themes, where you play a rogue trying to make it through a semester at a mysterious university. Check out the video to see how it turned out.




We interrupt your regularly scheduled program to bring you September 2018's edition of RF Generation's Site News! In this issue, we announce our October 2018 community playthrough title, unveil the next game for our site shoot 'em up club, reveal the winner of our annual Pain Yourself With Submissions Contest, and of course, thank those members who sent in submissions to our site and registered approvals last month. Thanks for keeping it on Channel 3!

REMEMBER: If you have any news about upcoming events or topics that you think the site needs to hear about, please PM singlebanana and put "RFG Site News" in the subject line. Who knows, maybe your news will make our front page!


Continue reading All Our News Are Belong To You: September 2018 Edition




In the beginning, there was Pong. And people saw it, and it was good. And the medium of Video Games was born. And people liked it, and many games came, and people played them. And they were good. Arcades were created, and they were good.

And it came to pass, that in the Year of our Lord 1978, Taito did release Space Invaders. And in 1979, Namco did release Galaxian, and in 1981, Galaga, and Konami released Scramble. And in 1982, Namco released Xevious. And they were good. And the shmup was born. And the shmup was good.


Continue reading The Renaissance of the Shoot Em Up part 1




When it comes to gaming a good controller can make or break the experience. This is especially true for Retro Gaming where split-second timing is required. Sourcing parts for controllers can also be difficult such as the button membranes for the NES Advantage so keeping controllers clean and in good shape is paramount. I have a standard procedure I follow for cleaning my controllers and wanted to share in the hope that we can bring some controllers back to life.


Continue reading Retro Repairs: Cleaning controllers 101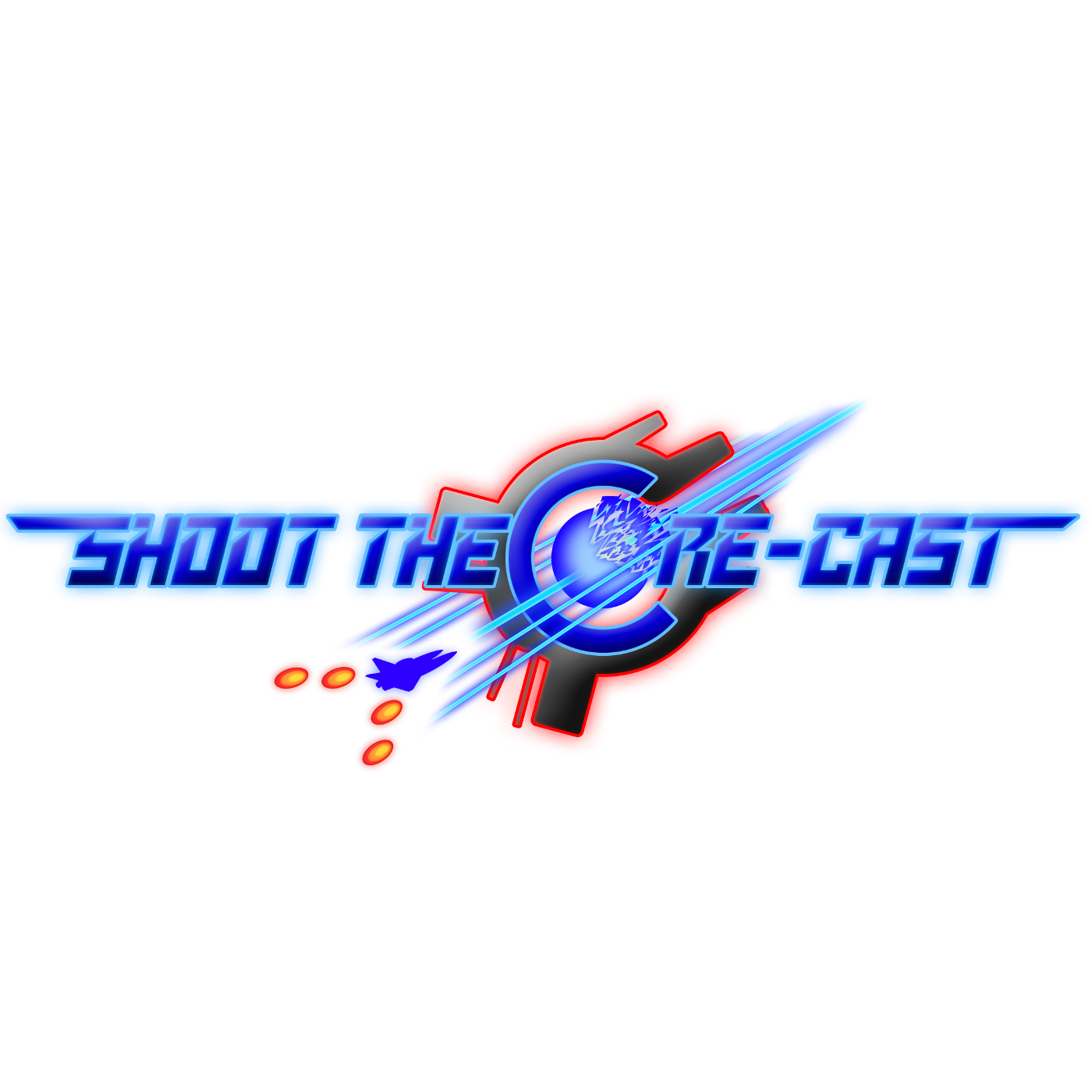 Episode 03 of Shoot the Core-cast has launched! During the month of August 2018, we played Raiden V, the latest in the long-running series of iconic shmups. It originally released in 2015, signaling the 25th anniversary of the original Raiden, and was exclusive to the Xbox One for a short time. In 2017, the game was then released for the PlayStation 4 and PC as Raiden V: Director's Cut, with some additional content, and adding local 2-player cooperative play. This latest entry brings some new elements to the table, and changes up some typical genre conventions, which we discuss. What do we think of this game? Listen to the episode, and find out!

Podcast page:
http://www.rfgeneration.com/podcasts/shmupclub/

Raiden V discussion thread:
http://www.rfgeneration.c...m/index.php?topic=18694.0

Listen to the episode on Apple Podcasts (iTunes):
https://itunes.apple.com/...re-cast/id1432819542?mt=2

Check out the episode on Google Play:
https://partnerdash.googl...erified%253D1&a=781627472

Thanks for listening!




I was browsing through my Twitter feed during a slow moment at work, as one does, and came across a piece of news that was both unexpected, and intriguing for its potential to change the way traditional console games are acquired.

Last Monday, Microsoft announced the introduction of something they're calling Xbox All Access. Most of the info about All Access is easy to find at this point, but there's some interesting nuances that are worth digging into.


Continue reading Could This Be A New Business Model for Console Gaming?





Lately I've been digging deep into the world of Super Mario, from the 1985 NES release and working my way towards Odyssey, leaving no Goomba unstomped. Many of these games I've played many times, but there are several I hadn't played before and I got to experience them for the first time. Currently I'm 15 games into my project and got to revisit the GameCube staple, Super Mario Sunshine. This game has always stuck out in the series to me, but I haven't quite been able to articulate why. Having so many Mario experiences in such a short time I feel has finally given me the perspective I've always lacked and may allow me to better discuss why I think Super Mario Sunshine feels so out of place as a Super Mario title.


Continue reading We Need To Talk About Super Mario Sunshine




As I mentioned in my article last month, we often like to search for hidden gems to add to our collections and eventually play if or when we finally get around to it. Sometimes, as was the case last month with Robotrek, we find a game that we feel is better left hidden and come away disappointed. Other times, as is the case this month with Skyblazer, we feel as if we have struck gold.


Continue reading Skyblazer




Ladies and gentlemen, the RF Generation Shmup Club now has its own official companion podcast! Shoot the Core-cast is your destination to hear all about the games we're playing each month in the RF Generation Shmup Club. Hosted by MetalFRO and Addicted, each episode will be a recap of the month's shooter game, with discussion about the game, commentary, shout-outs to forum member discussion, and highlighting scores and strategies. Couldn't join in during a month? Listen to the episode and see what you missed! Episodes 01 and 02 are now online, and you can listen to them here:

http://rfgeneration.com/podcasts/shmupclub/

https://itunes.apple.com/...re-cast/id1432819542?mt=2

Come hear Addicted and I wax intellectual about R-Type, including its design concepts, HR Giger-inspired art, its many ports, ominous music, and its lasting impact on the genre. In our second episode, we discuss the mighty Gradius and its huge influence on horizontal shoot-em-ups, and the genre in general. We have plenty to say about these bona fide classics, so please, have a listen!

We're already listed on Google Podcasts, and will be submitting to other services in the coming weeks, so if you have a favorite service you use, stay tuned for more announcements about other platforms!

Google Podcast page:
https://play.google.com/m...h3vrijcro4yno3yrkeawnx6nu

Episode 03 will be coming very soon, where we discuss a modern take on a classic shmup series with Raiden V. Until then, keep those lasers blasting!



Database Search
---
Site Statistics
---
Total Games:

126975

Total Hardware:

9131

Total Scans:

161219

Total Screenshots:

91871

[More Stats]
Our Friends
---
Updated Entries
---

(PS4)
---

(PS4)
---

(PS4)
---

(SW)
---

(Vita)
---

(PS4)
---

(MD)
---

(PSX)
Updated Collections
---
New Forum Topics
---
New on the Blogs
---
Nielsen's Favorite Articles
---