Shoot the Core-cast Gaiden Episode 002 - Top 5 of 2019
30-01-2020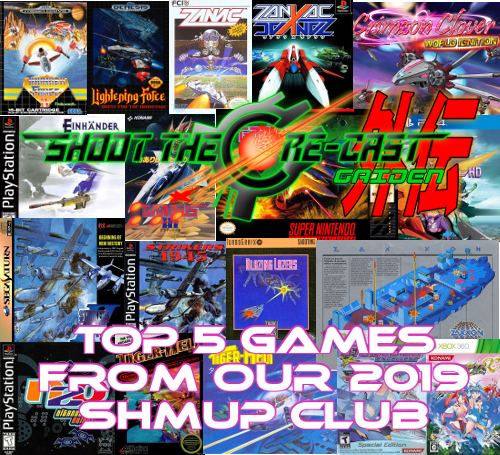 We played a lot of games during 2019, and some of them are bound to stand out from the pack. We decided to each rank the top 5 we played during the last year, and briefly discuss why we think these games each stand out to us. Some of our picks overlap, and some do not. Is your favorite shmup from last year on the list? Listen and find out, and then let us know what YOUR favorite shmup was, that you played last year!
Categories | Uncategorized
Filetype: MP3 - Size: 49.25MB - Duration: 50:25 m (135 kbps 44100 Hz)
Each month, members of the RFGeneration.com site participate in a play through of a shoot-em-up game, ranging from classics like R-Type and Gradius to modern "bullet hell" style games, like DoDonPachi and Ketsui. Shoot the Core-cast is an exploration of these games, and our experiences playing them alongside the site members.

Subscribe on iTunes | RSS


Enjoy this episode? Click "Like"to share this on Facebook, and "Tweet" to share on Twitter! We want to share the joy of shoot-em-ups across the internet, so feel free to spread the word, and share podcast episodes with family and friends!





Thanks for listening, and happy gaming!