Shoot the Core-cast Episode 017 - N2O Nitrous Oxide (October 2019)
17-11-2019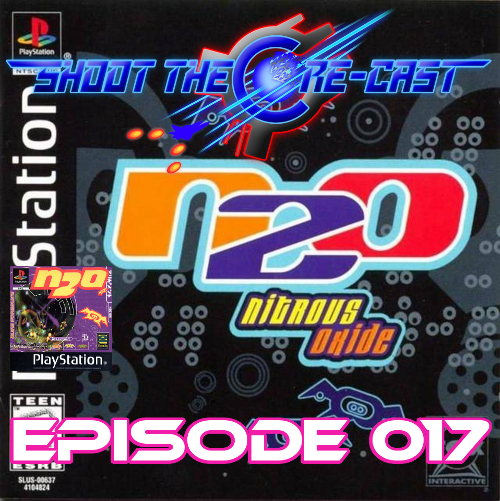 In Episode 017, MetalFRO and Addicted talk about a Western-developed game that is largely forgotten today, among shooting games, despite being heavily inspired by one of the genre's early hits, Tempest. N2O: Nitrous Oxide takes the Tempest formula to new, psychedelic places, and we give you an in-depth look at the game! What makes this tube shooter different than its predecessors? We discuss that and more!
Check out the original discussion about the game:
http://www.rfgeneration.com/forum/index.php?topic=19181.0
Categories | Uncategorized
Filetype: MP3 - Size: 73.5MB - Duration: 1:29:40 m (114 kbps 44100 Hz)
Each month, members of the RFGeneration.com site participate in a play through of a shoot-em-up game, ranging from classics like R-Type and Gradius to modern "bullet hell" style games, like DoDonPachi and Ketsui. Shoot the Core-cast is an exploration of these games, and our experiences playing them alongside the site members.

Subscribe on iTunes | RSS


Enjoy this episode? Click "Like"to share this on Facebook, and "Tweet" to share on Twitter! We want to share the joy of shoot-em-ups across the internet, so feel free to spread the word, and share podcast episodes with family and friends!





Thanks for listening, and happy gaming!