Shoot the Core-cast Episode 015 - Blazing Lazers (August 2019)
21-09-2019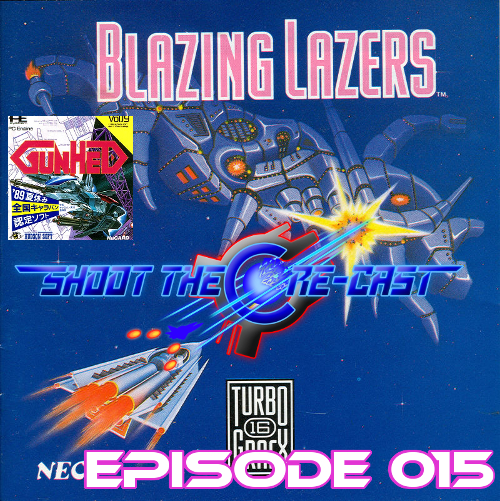 With Episode 015, MetalFRO and Addicted dig into the first TurboGrafx game for the RF Generation Shmup Club, the early release, Blazing Lazers! This game has elements from other shooters you may recognize, because it was jointly developed by Hudson Soft and Compile, and their other games and influences definitely shine through. Does the game hold up today? We dicsuss that, and more!
Here's the original discussion thread from the forum:
http://www.rfgeneration.com/forum/index.php?topic=19090.0
Categories
Filetype: MP3 - Size: 131.03MB - Duration: 2:30:59 m (121 kbps 44100 Hz)
Each month, members of the RFGeneration.com site participate in a play through of a shoot-em-up game, ranging from classics like R-Type and Gradius to modern "bullet hell" style games, like DoDonPachi and Ketsui. Shoot the Core-cast is an exploration of these games, and our experiences playing them alongside the site members.

Subscribe on iTunes | RSS


Enjoy this episode? Click "Like"to share this on Facebook, and "Tweet" to share on Twitter! We want to share the joy of shoot-em-ups across the internet, so feel free to spread the word, and share podcast episodes with family and friends!





Thanks for listening, and happy gaming!