Shoot the Core-cast Episode 007 - Atari 2600 Showdown!
11-01-2019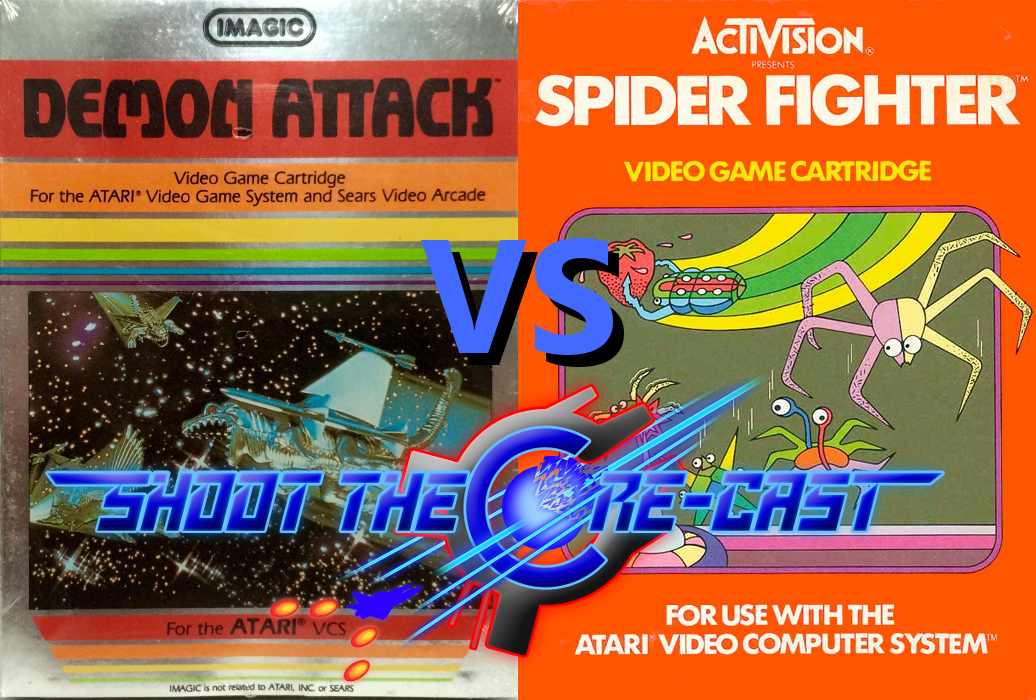 Welcome to Episode 007 of Shoot the Core-cast! For December 2018, we decided to do a little something different. Instead of looking at a single game, we took 2 classics head-to-head, to decide which one is the superior proto-shmup on the Atari 2600: Imagic's Demon Attack, and Activision's Spider Fighter. Which game proved to be the bigger hit with the Shmup Club? Have a listen to the podcast, and hear what we had to say. Don't agree? Leave us a comment, or better yet, play the games for yourself, and decide!
Demon Attack & Spider Fighter play through thread:
http://www.rfgeneration.com/forum/index.php?topic=18875.0
Categories | Uncategorized
Filetype: MP3 - Size: 82.86MB - Duration: 1:35:15 m (120 kbps 44100 Hz)
Each month, members of the RFGeneration.com site participate in a play through of a shoot-em-up game, ranging from classics like R-Type and Gradius to modern "bullet hell" style games, like DoDonPachi and Ketsui. Shoot the Core-cast is an exploration of these games, and our experiences playing them alongside the site members.

Subscribe on iTunes | RSS


Enjoy this episode? Click "Like"to share this on Facebook, and "Tweet" to share on Twitter! We want to share the joy of shoot-em-ups across the internet, so feel free to spread the word, and share podcast episodes with family and friends!





Thanks for listening, and happy gaming!